The Kletterakademie in Mitterdorf, Austria's largest climbing hall, has been enriched by an attraction since last weekend. As part of the Climb & Jump festival, where climbers could climb without rope and then jump into a 15 × 15 m airbag, the Adventure Tower was ceremonially opened on the area of the climbing hall. The first free-standing high ropes course in the Mürztal consists of 7 poles and 36 climbing stations. Below the first climbing level, a kid's course is integrated, which also offers a lot of fun for the smaller visitors. Other attractions in the rope garden are the abseiling station and the giant swing as well as the zip line.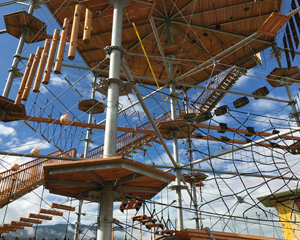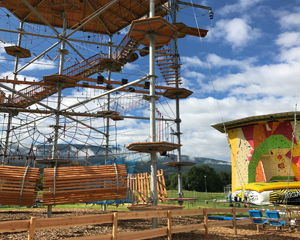 Do you want to invest into a KristallTurm® high ropes course?
Inform yourself here or contact us. We look forward to your inquiry.
Your KristallTurm® Team