In Shanghai, China visitors can now climb in the "Magic Jungle".
The high rope course at the cruise ship terminal in Shanghai was opened yesterday as part of a big celebration.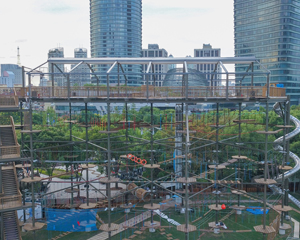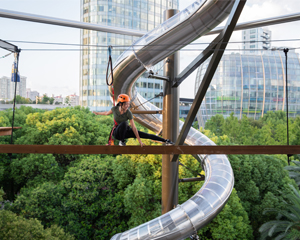 The construction consisting of 13 hot-dip galvanized and painted steel masts offers many exciting climbing stations, a 400 m² covered platform for events, a giant swing, a tube slide that leads from the platform down to the ground, climbing panels attached to the steel poles and an abseiling station. So there is a lot to discover for the visitors!