Last weekend the "Muscle Monster" was opened at the Sagamiko Pleasure Forest in Sagamihara. The high ropes course is the new highlight at the recreation area and attracted already on the opening weekend many visitors. With its two-part observation deck, the floor- and event platform, the giant swing and the various climbing elements in different levels of difficulty it offers something for every guest.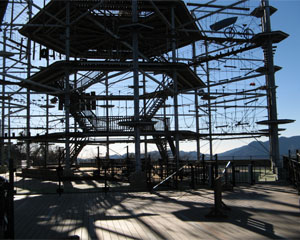 DO YOU HAVE A QUESTION ABOUT OUR PROJECTS AND PRODUCTS?
We will be happy to assist you. Just send us a message.