Skegness gets the first KristallTurm® high rope course with 4 climbing levels
The small town of Skegness on the eastern coast of England is a popular tourist destination. It will soon be enriched by one more attraction. Currently, the first KristallTurm® 7-pole with 4 climbing levels is being built there. It contains an abseiling station, 2 walk the plank, kids course and floodlight system. The high rope course will be part of the recreational and entertainment area, which has grown enormously over the last year.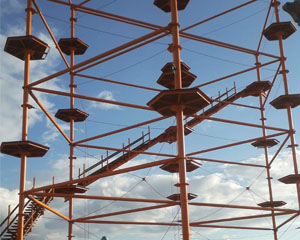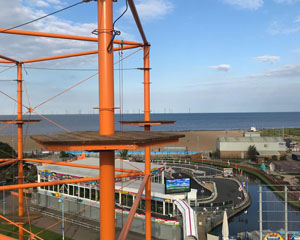 Find more information here.